Financial Providers and Asset Holders that We DO NOT Work With:
Hanson Group Will NOT purchase Financial Instruments or Monetize Assets from:
1. Asset – Rejected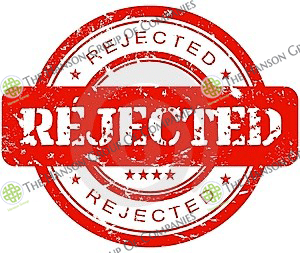 CMO's
African Banks
Chinese Bonds
Corporate Bonds
Copper Isotopes
IBOE's – International Bills of Exchange
In-ground Assets
IP/ID
KTT – Key Tested Telex Transfer
MT-103 One-Way
MT-103/202
Treasury Bonds & Notes (T-Bonds)
Offset Bonds
Proof of Funds
Custodial Safe Keeping Receipt (CSKR/SKR)
Promissory Notes
Russian Banks
S2S – Server to Server
SKR's – Safe Keeping Receipts
Copper Isotopes
Venezuelan Bonds
Sovereign Guarantees
Historical Bonds
Mexican Bonds
Venezuelan Banks or Bonds
2. Providers – Rejected 
Acumen Bank – UK
Amrahbank – Azerbaijan
Axios Credit Bank – Singapore
Bank Dominion – UK
CNF Merchant Bank – Italy
Commercial Development Bank – UK & Australia
Credit Dnepr Bank – Ukraine
CreditNet Bank Internationale – Australia
Crown Financial & Merchant Bank – UK
EmBank – USA
Estrategia Investimentos – USA & Brazil
Eurobank – Azerbaijan
Europa Bank – UK
Euro Exim Bank – UK
Fidelity Commercial Bank – NZ & Kenya
Fortress Bank – Cyprus
General Equity – NZ

HR Bank – UK
Imperial Banking – Cyprus
Infinite Bank – Brazil
KBC Euro Credit – Malta
Mahkota Bank – Malaysia
Metro Capital Bank – UK
Pacific Eagle Capital – New Zealand
PLG Capital Bank – St. Lucia & USA
Point Bank – UK
Soleil Chartered Bank / Soliel Capital – USA
Suisse Bank PLC – UK
Suisse Credit Bancorp – UK
Suisse Credit Capital – UK
Suisse Credit Capital (2009) Ltd – UK
Suisse Credit Capital Ltd – New Zealand
Swiss Trading and Fiduciary Trust – Switzerland
Trust Investment Bank – Pakistan
Unicom Bank – Ukraine
Vectrabank – USA
3. Countries Known For Terrorism – Rejected
The Hanson Group elevates the standards of the industry in the business relationships that we choose. Therefore, we do not work with individuals with a high net worth that are in the following countries associated with terrorism..
We Will NOT provide services to those that have a business or passport in these countries:
Afghanistan.
Iran.
North Korea.
Sudan.
Syria.
Note: These are subject to change at our discretion.
4. Monetization we don't utilize – Rejected
Swift.net
Key Tested Telex / Telegraphic Key Note (KTT-TELEX)
Long Term Note (LTN) NOT listed on Euroclear
Bank Draft with NO Swift MT110 confirmation
---