Financial Providers and Assets that We DO NOT Work With:
The Hanson Group of Companies Will NOT Monetize Financial Instruments or Assets from:
1. Assets – Rejected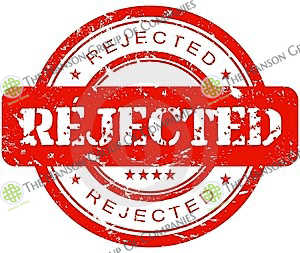 African Banks
Chinese Bonds
CMO's
Copper Isotopes
Corporate Bonds
Custodial Safe Keeping Receipt (CSKR/SKR)
Historical Bonds
IBOE's – International Bills of Exchange
In-ground Assets
IP/ID
KTT – Key Tested Telex Transfer
Mexican Bonds
MT-103 One-Way
MT-103 Two-Way
MT-103/202
MT-103/23
Offset Bonds
Promissory Notes
Proof of Funds
Russian Banks
S2S – Server to Server
Sovereign Guarantees
Treasury Bonds & Notes (T-Bonds)
Venezuelan Banks
Venezuelan Bonds
2. Providers – Rejected 
Acumen Bank – UK
Amrahbank – Azerbaijan
Axios Credit Bank – Singapore
Bank Dominion – UK
Bank of West Indies – USA & Dubai
CNF Merchant Bank – Italy
Commercial Development Bank – UK & Australia
Credit Dnepr Bank – Ukraine
CreditNet Bank Internationale – Australia
Crown Financial & Merchant Bank – UK
EmBank – USA
Estrategia Investimentos – USA & Brazil
Eurobank – Azerbaijan
Europa Bank – UK
Euro Exim Bank – UK
Fidelity Commercial Bank – NZ & Kenya
Fortress Bank – Cyprus & Turkey
General Equity – NZ

HR Bank – UK
Imperial Banking – Cyprus
Infinite Bank – Brazil
KBC Euro Credit – Malta
Mahkota Bank – Malaysia
Metro Capital Bank – UK
Pacific Eagle Capital – NZ
PLG Capital Bank – St. Lucia & USA
Point Bank – UK
Soleil Chartered Bank / Soliel Capital – USA
Suisse Bank PLC – UK
Suisse Credit Bancorp – UK
Suisse Credit Capital – UK
Suisse Credit Capital (2009) Ltd – UK
Suisse Credit Capital Ltd – New Zealand
Swiss Trading and Fiduciary Trust – Switzerland
Trust Investment Bank – Pakistan
Unicom Bank – Ukraine
Vectra bank (Vectrabank) – USA
3. The United States of America (USA) Clients – Rejected
Due to FATCA (Foreign Account Tax Compliance Act), we DO NOT provide ANY services to:
The United States of America (USA) Passport Holders.
The United States of America (USA) Corporations.
Clients that Reside in The United States of America (USA).
Businesses with Head Offices in The United States of America (USA).
Clients utilizing USA Bank Accounts for any part of their transaction with The Hanson Group of Companies.
4. Countries Known For Terrorism – Rejected
The Hanson Group elevates the standards of the industry in the business relationships that we choose. Therefore, we do not work with individuals with a high net worth in the following countries associated with terrorism.
We Will NOT provide services to those that have a business or passport in these countries:
Iran.
North Korea.
Syria.
Note: These are subject to change at our discretion.
5. Monetization we don't utilize – Rejected
Swift.net
Key Tested Telex / Telegraphic Key Note (KTT-TELEX)
Long Term Note (LTN) NOT listed on Euroclear
Bank Draft with NO Swift MT110 confirmation
Swift MT-103/202 Manual Download FTP Mode
Swift MT-103 Manual Download STP Mode
IP to IP or S2S (Server to Server)
---