Need a USD or EUR Offshore Bank account to Save on Taxes?
We have Tax Free Offshore Bank Account opening services available for you!
If you are searching for:
Business or Personal Offshore Banking
Strong Tax Havens Banking Secrecy!
Only passport notarizations necessary for personal bank accounts opening
Only passport notarizations and company incorporation documents necessary for business accounts opening
NO Bank References Required
NO Background Check
NO references required
NO Reporting Requirements
NO Personal Visit Required
NO minimum deposits
NO limit on deposits – amount or quantity
NO Taxation
NO monthly Account Management Charges
NO utility bills required (we've gotten this bank to waive this requirement for our clients)
24 Hour On-Line Internet Banking From any Computer
International Wire Payments Via IBAN and Swift -/BIC Code
Key Tested Telex  / Telegraphic Key Note (KTT – TELEX) capability.
USD or EUR Currency Accounts
International ATM Debit & Secured Credit Cards (optional)
ATM Anonymous CashCards (debit cards) (optional)
Credit, Debit, Virtual or Prepaid Cards (optional)
Gold and Business Credit Cards (optional)
Approval Guaranteed!
Easy to set up, use, and operate
We handle all of the paperwork for you, and all you need to do is fill in the application forms and provide the required documents.

Here's what you receive:
Personal bank account
Corporate bank account
Internet banking
Multi-currency Flex account accepts ALL currencies in and out
You can receive and send swift and or Iban wire transfers
YOU and only YOU control the account!
Your accounts fully operational via the Internet.
Bank Account opening fees Requirements: 
Euros €25,000 per account if is a Euros account.
USD $25,000 per account if it is a USD account.
Client Deposits are 100% Protected with Bank Endorsement Protection.
We value our relationships with our clients so much that ALL CLIENT DEPOSITS receive 1 Tier of Protection which is:
A Program to Refund Deposits (all our agreements are Bank Endorsed with full bank responsibility as an insurance wrap)

With our agreement with banks, that bank becomes responsible for payment when the transaction becomes complete.
When a bank endorsed an agreement, the bank becomes responsible before our company for any fees paid by our clients. We are the only Bank Instrument Facilitators in the WORLD that guarantee 100% of your initial deposit through bank endorsement before the client releases any payment.
The Deposit Refund Protection Program Guarantees client's fees are 100% Safe.

Estimated Completion Time:
The bank account is open 7 Days after receiving the Bank Account opening fees.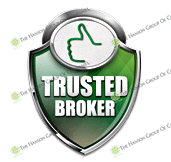 Brokers & Consultants:
Always 100% Protected & Respected
Healthy Commissions Paid
Be Direct to the Finance Source, NOT in a Broker Chain!
Become a Hanson Group Broker Today! Click Here

Procedures – Bank Account opening:
After the execution of the bank account, opening the application by both parties and endorsed by the bank, the client sends payment for the Bank Account opening fees.
Within seven (7) banking days after the Provider has received and confirmed the Bank Account opening fees, the Provider will instruct the bank to open the Bank account for the Beneficiary and schedule the online banking access delivery direct from the bank officer to the applicant's email coordinates provided by the client on the application.
Please note: All communication between the bank and client is confidential; as soon the bank officer confirms to the provider that an email with the account information and online banking access has been sent to the client, the transaction is considered as concluded between the Hanson Group and applicant.
Read Offshore Bank Account Application for Business Below
Read Offshore Bank Account Application for Personal Below